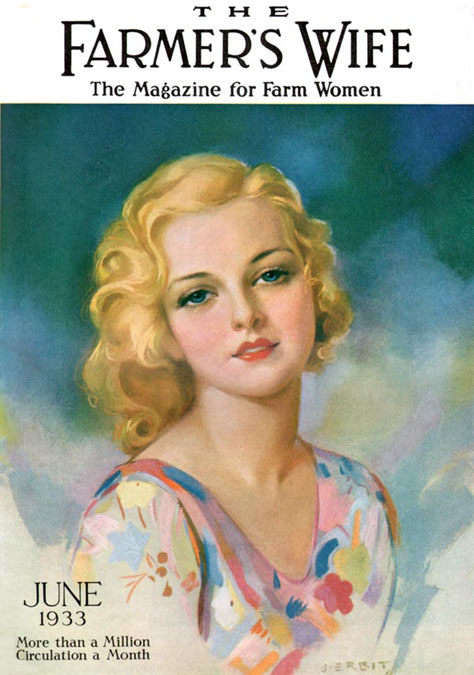 Among the farm girl pinups I looked for to use in my last post, I found this gem!
The Farmer's Wife magazine!
This is great!
It joins my two worlds.
Maybe Glarming is possible, even if just in little treasured snippets.
Like last year when my husband admired that moment when I was wearing my vintage yellow sun dress, strappy white sandals, had my hair retro-coiffed, and wearing red lipstick in preparation for a vintage flea market excursion while hanging out in the pig pen with our newest shoat.